An interior designer's part is to be able to think beyond the box and push the design borders to produce something pretty while always being practical in bathroom designs. Of course, one of our favorite rooms in the home interiors is the bathroom. We like to overlay textures and styles, as you know, to provide individuality and character to the spaces by installing Spanish and Chinese tiles. Our premium Bathroom tiles are a hot topic in town and have more colors and variety than anyone in the entire City. We would like to discuss the latest trends in bathrooms, which add texture and flair to the table, on the blog this month.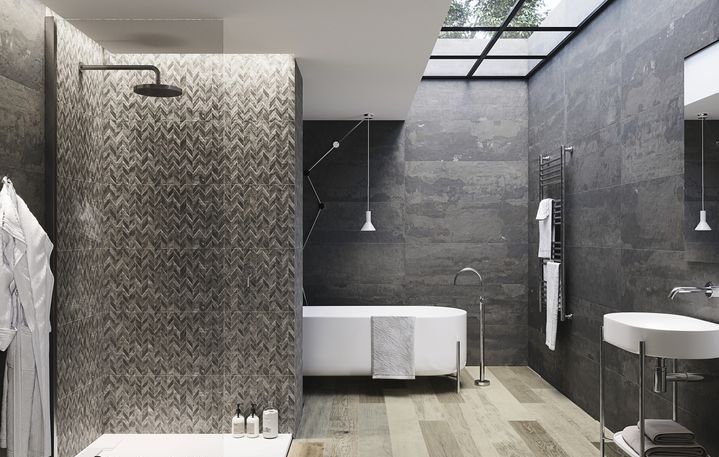 Statement or Feature Wall/ Floor
While the concept of walls and floors has been ancient in the living rooms and dining rooms, the concept of bathroom tiles explodes. There is no better method to inject into your body than to choose a tile that is not only bold in color but also daring in design to generate "beauty" in the bathroom.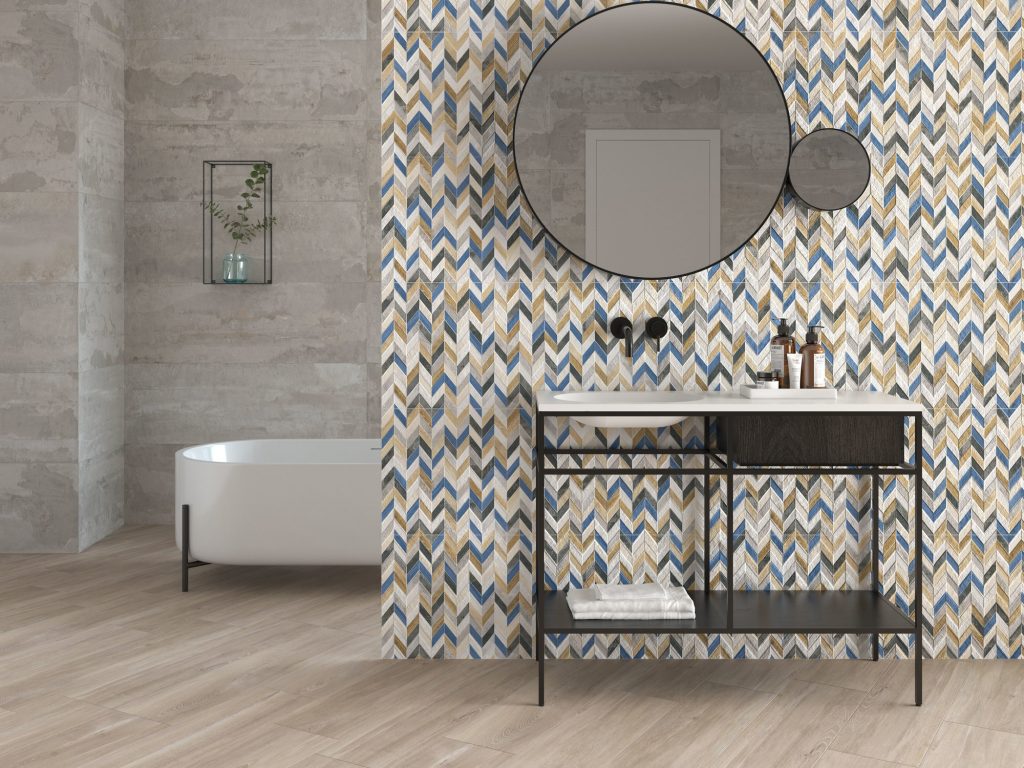 Porcelain Tiles is a must
Although porcelain is clearly not a new trend, it is due mainly to a new wave of black bathroom taps and hardware that the classic porcelain tile reappears. The screens with critical showers and the tile in white and grey porcelain design offer a great match.
Digital Print Bathroom Tiles
The fire is in the tile market! One specific tile trend, which seems to be quite big for the bathroom, is the digitally printed tile as we see technology going even farther forward. If you like textures, your radar must have the new race of digitally impressed porcelain tiles. If you desire a wood, concrete, or stone impression, porcelain tiles are a requirement for your new bathroom arrangements.
Discover our best Porcelain tiles in town for Bathroom designs.