Duratiles offers you the best imported Italian and Spanish tiles across Pakistan. There are many benefits of using the porcelain tiles in your interiors or exterior either in your home or office.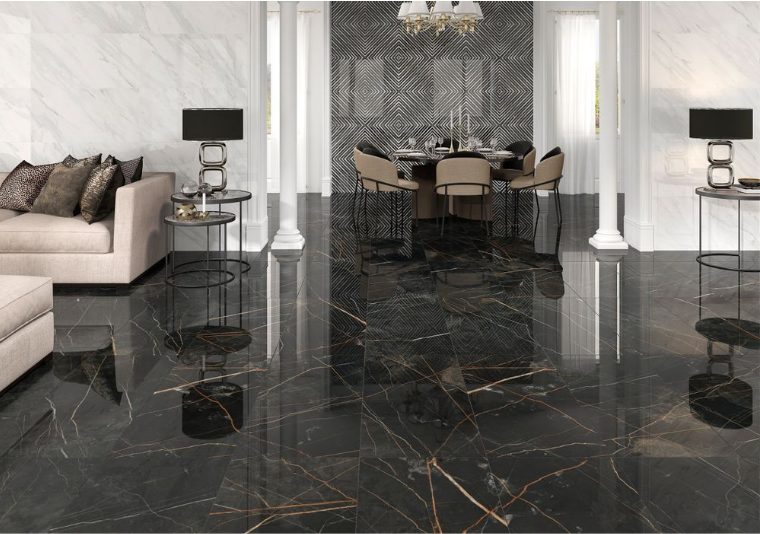 Visually Appealing
Porcelain tiles exude opulence. They are available in a broad range of colors, styles, and designs, making them a perfect fit for any home style. Dura Tiles offers a diverse selection of porcelain tiles for use in homes, retail establishments, and other commercial structures.
Wear Resistant
Porcelain tiles are extremely hard and resistant to wear and tear. Also, Porcelain tile floors are designed to survive for many years without the need for maintenance or replacement. Such tiles have a more homogeneous structure and are thicker and tougher than other basic flooring choices.
Low Maintenance
Porcelain tiles not only look fantastic, but they are also reasonably easy to maintain. They do not require the application of sealants or other chemicals to prevent fracture because they are inherently strong. Porcelain tiles are also non-porous, which means they keep water out.
Spills and splashes are simple to clean. All you need is a moist towel to clean up the spills and stains. Porcelain tiles are a popular option for bathrooms, kitchens, mudrooms, hallways, entryways, and other places prone to dampness due to their minimal upkeep.
Ideal for High Footfall Zones
Porcelain tiles are appropriate for high-traffic areas, making them ideal for business spaces and commercial zones. As previously said, porcelain floors are extremely resistant to wear and tear and severe use. They can readily handle the rigors of daily use.
Variety of Styles
Dura tiles offer Porcelain tiles that come in a variety of styles, so you can easily choose tiles that fit your preferences. These tiles can also be manufactured to seem like other materials such as granite, marble, sandstone, slate, or even hardwood.
Moisture Resistant
Dura tiles import porcelain tiles that are non-porous, making them resistant to moisture. It prevents moisture from penetrating the floor, allowing them to be used in areas prone to dampness such as kitchens, bathrooms, hallways, and outdoors.
Hygienic and Germ-free
Porcelain tiles do not support the growth of germs and other microorganisms, making them an excellent choice for households with small children and pets. Furthermore, these tiles are very simple to clean and can be wet wiped with a standard household mop.
Kindly contact us for further details