When it comes to modern building materials or home tiles. Ceramic floor tiles are the greatest alternative. If you've already chosen to use this material for your forthcoming design project or renovation for your home, we've put together this short guide to assist you to select the best tile.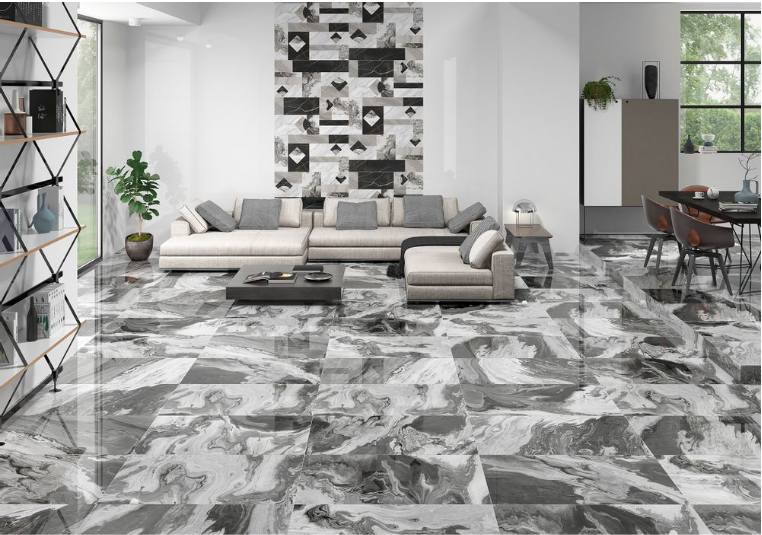 Ø Ceramic floor tile varieties:
In recent years, the ceramic sector has achieved significant technological and artistic breakthroughs. You may receive optimal quality in a variety of alternative building possibilities. Thanks to the huge evolution of the material itself and the ongoing innovation in the Design Departments:
Ø Stoneware Ceramics:
Red-body ceramic floor tiles were the most often utilized in houses until a few years ago. The fundamental distinction is the clays and sands used to make these tiles. Which results in a clay-colored foundation over which the glaze is put. This sort of material is now taking a second seat to white-body and porcelain tiles. It owes to significant technological developments in the latter in terms of strength and longevity. As well as the unlimited artistic options stoneware tiles provide.
Porcelain Tiles:
Porcelain is one of the most robust and durable varieties of ceramic floor tiles, making it the finest all-arounder for tiling floors both indoors and outdoors. It features a high impact and wear resistance. Furthermore, along with high breaking strength, a low water absorption value, and a high breaking strength due to its production technique.
Artic GRESPANIA:
This is the most durable sort of ceramic floor tile. With mechanical qualities that outperform those of other materials; which Duratiles offers to its customers. Technical through-body porcelain is distinguished by the fact that it is not glazed. Moreover, it is colored all the way through its body and is entirely vitrified, so that any abrasion to its surface reveals an identical one underneath.