Tiles will not only make your home office look great, but they will also be a practical flooring solution that is long-lasting and simple to clean. Dura Floor Tiles are especially handy if you have underfloor heating since they will keep your feet toasty whether you are wearing workplace slippers or walking about barefoot. The majority of our floor tiles are suitable for underfloor heating, but please ensure that you use the correct adhesive – our friendly staff will be happy to assist you.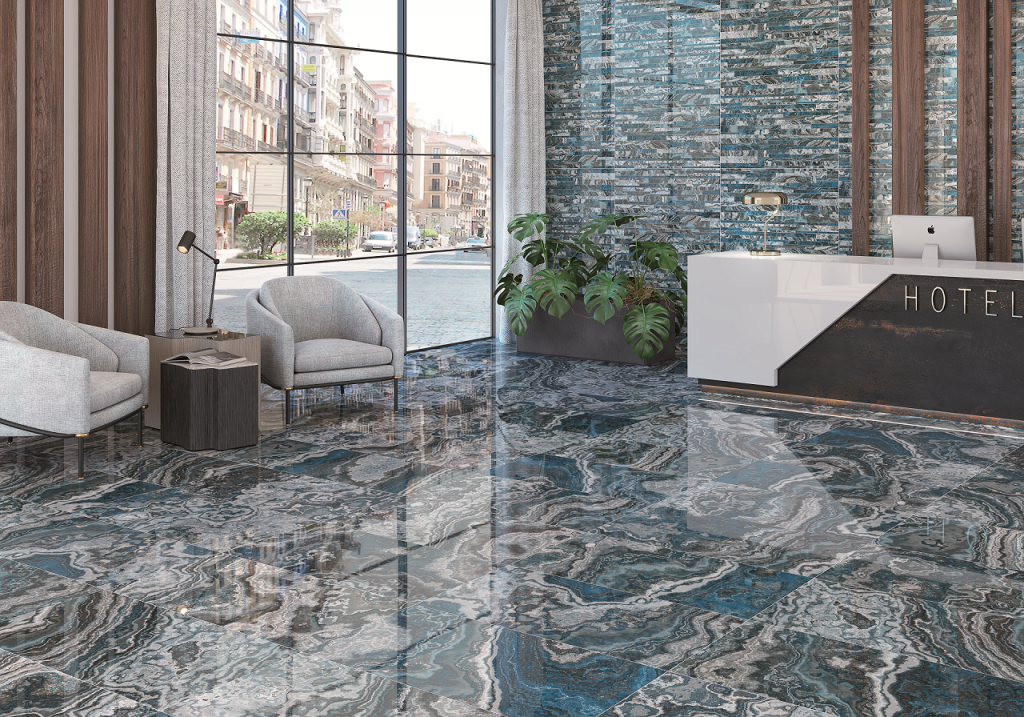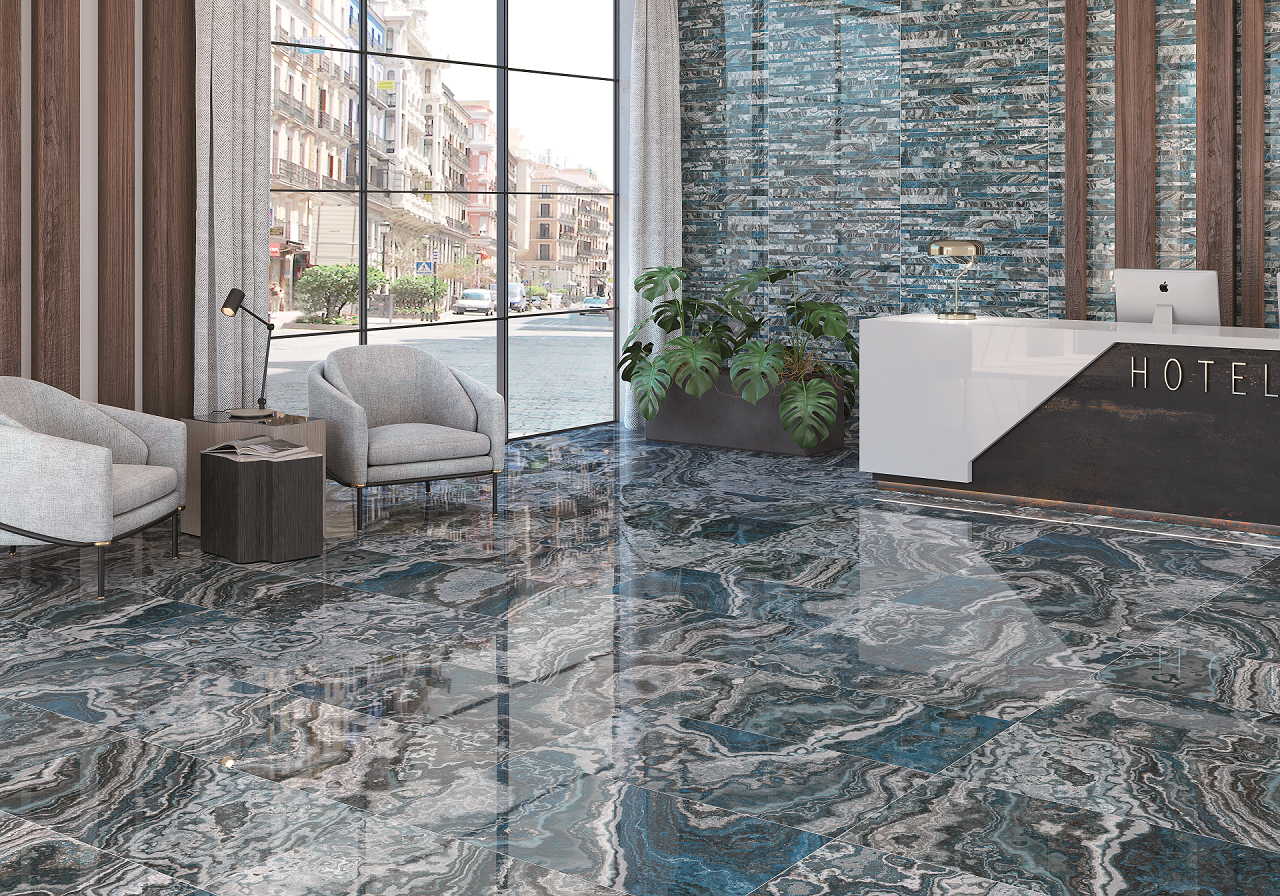 Here are just a few of the many tiles we have in stock for floors that would look great in a home office.
Wood effect:
The ideal balance of the beauty of a wooden floor and the practicality of porcelain tiles. Wood effect tiles are ideal for creating a cozy atmosphere. If you like the look of aged parquet flooring but cannot afford the high price, our Metallic Wood tiles will look fantastic. If you prefer a more shabby chic look, our Vintage tiles will be ideal.
Industrial:
With the proper floor tiles, you can easily give your home office an industrial feel. Tiles with added details, such as the Gravity Metallic or the City Range, will give the space a slightly more domestic feel.
Marble:
A marble floor is required to achieve the look of a sumptuously grand office. Porcelain tiles can achieve the same look like real marble flooring for a fraction of the cost. Realistic designs in light hues like Palatine, Kairos Blanco, or Patmos, or a deeper appearance like Madison Deco, Glossy, or Metallic Green, are available.
Patterned:
Dura Tiles, such as the Derby, Luxor, and Glossy, will give your room a warm, welcoming feel.