Tiles are commonly utilized for kitchen flooring. While they have a lovely aesthetic, tiles are also easier to clean and maintain than other types of flooring. To give your kitchen floor an exquisite and refined appearance, Dura tiles provide a broad range of alternatives, including ceramic, porcelain, and vitrified tiles. Because the antimicrobial layer on the tile provides a safe surface, germ-free tile varieties are only suitable for kitchen flooring.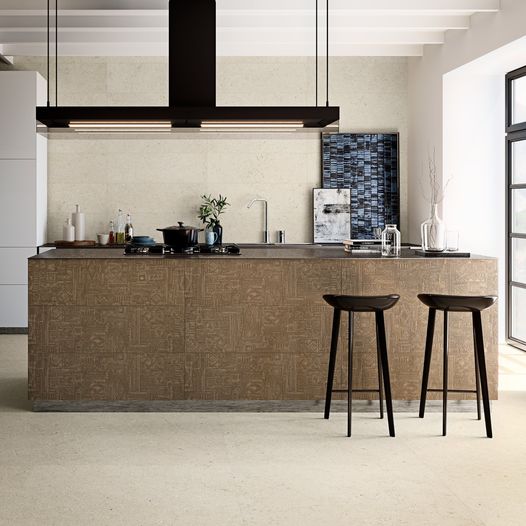 Decorative:
The Decor tiles, with their Victorian flower design, are an excellent choice for a kitchen backsplash. And if you're brave enough to employ it as floor tiles, believe us when we say there will be nothing more appealing than that place. This Vintage tile for the kitchen floor will make your kitchen a focal point for all visitors.
Classic:
The traditional black and white tiles were quite popular throughout the Victorian era. North Decor tiles by Dura Tiles seem brand new. These historic tiles offer your kitchen a modern yet nostalgic look that mixes in beautifully with the rest of your home. These monotone tiles are simple to customize. Using these black and white tiles will give your kitchen a vintage feel.
To get the effect of a white rural kitchen and a Spanish-style tile floor, we blended white cabinets with colorful tiles for this antique design tiles.
It's a detailed design that reflects the homeowner's individuality and distinct taste. What looks to be a jumble at first is actually a flawless mix of a white backdrop and ornamental components.
Our tiles will provide you with hundreds of distinct tile ideas, assisting you in designing or crafting your ideal kitchen environment.
If you want retro tiles for old-fashioned aesthetics or vintage-designed tiles for a classic kitchen, we have you covered. Dura Tiles provide patterned kitchen tiles as well as a wide range of colors and textures.