Selecting between light and dark-colored tiles for your bathroom may be difficult, especially with so many options. To get the best appearance for your bathroom, it is necessary to undertake preliminary research that is appropriate for your area. The pleasure of it might sometimes drive you to a stumbling block. In the middle of the confusion, Duratiles have compiled a few suggestions to consider before deciding on a bright or dark theme for your bathroom decor.
BOONS OF DARK TILES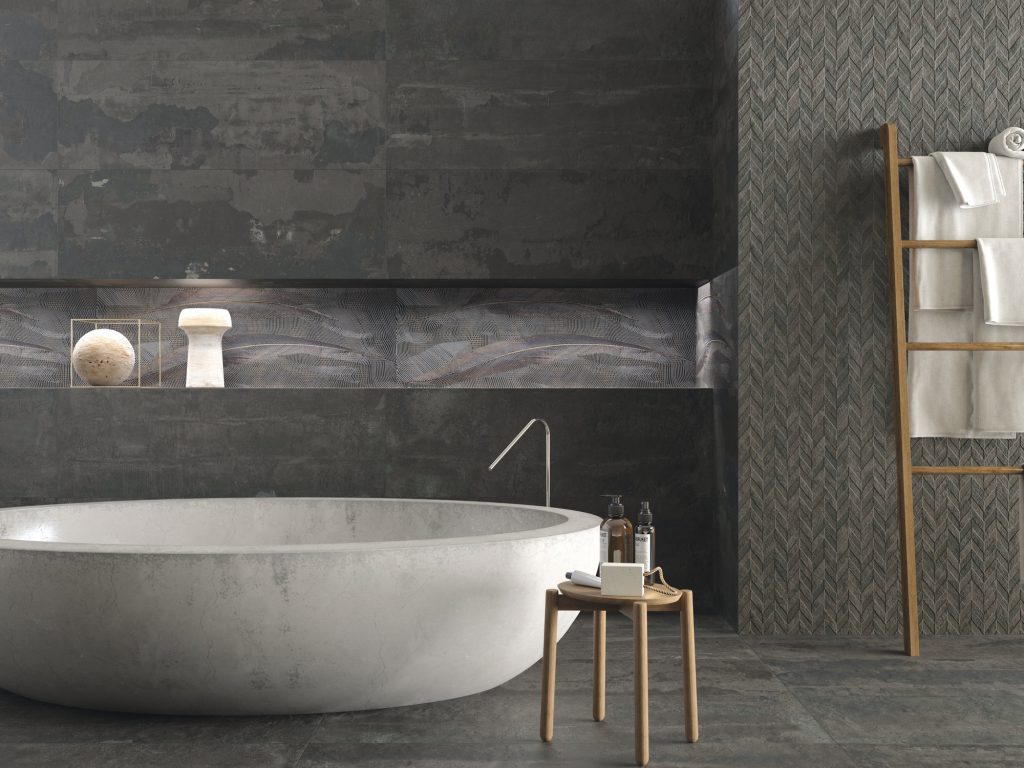 Bold Look
The use of black tiles gives the entire room a powerful and dramatic appearance. Dark tiles' boldness may be employed in small sections to highlight certain parts of the bathroom, such as behind the bathtub, shower, or wall mirror.
Modern appearance
Dark tiles are an excellent starting point for creating modern aesthetics and a wonderful environment. Dark bathroom tiles are unique, modern, fashionable, and classy, and they are simple to incorporate into a variety of theme settings. To improve the overall appearance of your bathroom, tiles can be laid in a herringbone pattern, staggered pattern, or pinwheel design.
Hides dirt and is easy to maintain
Dark tiles and dark grout work well together, so having a dark tile theme is beneficial for those who are particular about concealing the grout. Although they do some periodic cleaning, dark grout helps to conceal some of the dirt and dust in between dark tiles.
BANE OF DARK TILES
Darkens the space
When compared to light-colored tiles, dark-colored tiles absorb more light. As a result, black tiles might give the sense that the space is smaller and darker. However, if you are stuck with the idea of using dark tiles despite the fact that your bathroom space is limited, you can easily overcome this issue by strategically placing mirrors to reflect more light to make the room shine or installing ceiling lights at various points to lighten up the bathroom.
Make the area feel smaller
The dark bathroom tiles ground the floor, making the space feel smaller. To avoid this feeling, we propose utilizing light-colored tiles for the floor and dark-colored tiles for the walls. This difference will create a horizon, making the space appear larger in size.
BOONS OF LIGHT COLOURED TILES
Timeless style
Whether that's a white automobile or a white interior, a light color scheme will never go out of style. Light-colored tiles are a traditional choice for any area since they provide so many chances to decorate with emphasizing design items such as a beautiful mirror or a snappy Jacuzzi. Duratiles Ceramics' traditional light-colored tiles may be combined to achieve the aesthetics of simple beauty.
Makes the bathroom look bigger
Light-colored tiles reflect the majority of the light that falls on them, brightening the entire space. Light color-themed rooms also need fewer ceiling lights since the minimalistic elegance already covers the space with shine and makes it feel fresh and open.
Keeps dark-colored decor at focal points
Because of the contrast between the light backdrop and the dark-colored decor pieces in the bathroom, the light background will emphasize all of the dark-colored decor components in the bathroom. This chessboard theme may be used as a blank canvas to add your own creative touch.