Do you want to incorporate mosaic tile into your house or business? Or you are looking for Mosaic tile ideas for your home? You've arrived at the correct location. We have all the information you need to know about why and how to use mosaic tiles. It also includes details about the finest areas to put it and the most innovative patterns. But first, let's define what makes a tile a "mosaic" tile in the first place.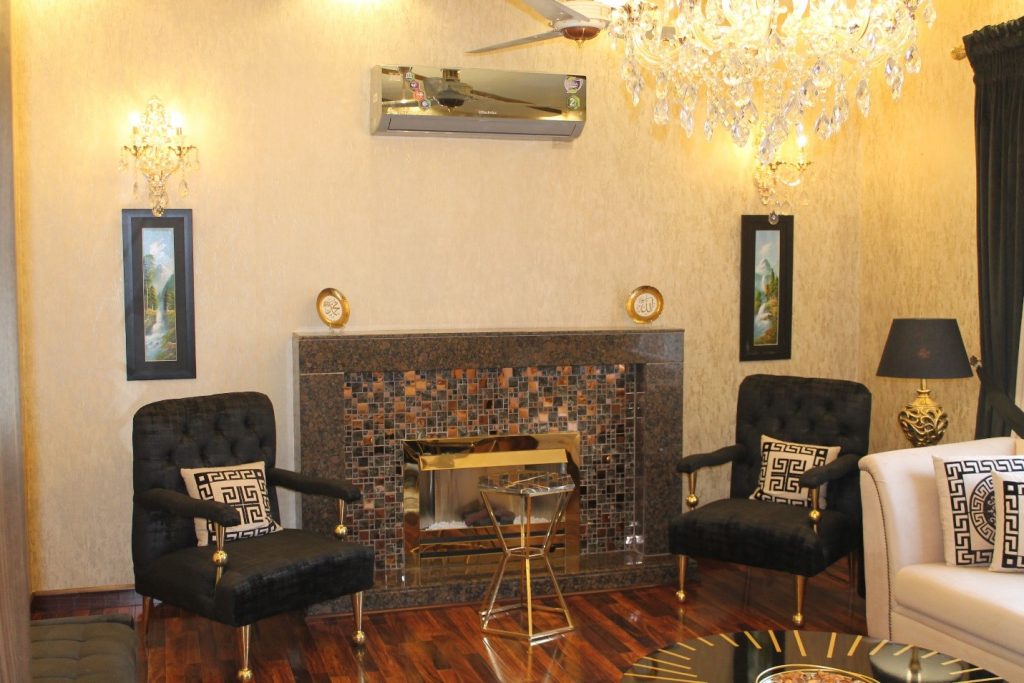 What Is Mosaic Tile?
Mosaic tiles are typically thought of as smaller-than-average tiles, but there is more to them than that.
While the theoretical definition focuses on the size of the tiles. It also requires them to have a face area of fewer than 9 inches. These tiles are also widely recognized for their innate creativity. Mosaics may be created using any combination of tile colors, shapes, sizes, and textures.
Benefits of Mosaic Tile
Mosaic tile's practicality and variety of design possibilities benefit a broad range of applications.
Ceramic or glass mosaic tiles provide low-maintenance upkeep as well as health benefits. Mosaic tile, on the other hand, maybe preferred over bigger tile sizes due to:
Increased traction
Smaller tile sizes necessitating more tiles to cover your floor space, and more tiles necessitate more grout lines. These many grout lines might help your flooring retain traction. (It should be noted that bigger ceramic tile is also available in slip-resistant varieties.)
Creativity:
The limitless possibilities for combining mosaic tile colors, shapes, sizes, textures, styles, and patterns allow for highly imaginative creations, such as bespoke installations and murals.
Versatility:
Mosaic tile adds usefulness and elegance to a wide range of applications, including showers, pools, and backsplashes. You'll see what we mean if you keep reading!
Ideal Applications
Mosaic tiles are ideal for making murals due to their small size and variety of color options. Mosaic tile artists use a variety of forms, colors, and textures. It helps to create custom images that serve as both works of art and architectural features. Frequently including a theme or telling a story with the tiles. Murals adorn many of our most prized historic structures, aiding in the preservation of our cultural legacy.
Mosaic Tile Showers
A mosaic tile is a popular option for showers. Mosaic tiles are both beautiful and functional in showers: tiny tile sizes look better in smaller spaces, and the numerous grout lines can offer traction to shower floors.
Furthermore, shower walls can be a main point of the space and have a significant architectural influence.
Mosaic Tile Flooring
This bathroom features a conventional mosaic tile floor design with a modern twist: random color placement rather than a repetitive pattern.
Mosaic tile is popular for bathroom flooring. Similarly, it is popular for showers so that it increased traction in a relatively smaller area to tile. Broader rooms, such as the bathroom seen above, benefit from the inventiveness that mosaic tiles and a larger canvas provide.
Mosaic Tile Backsplashes
Mosaic tile is a popular material for backsplash designs. A backsplash is not only a great area to make a creative statement, but it is also a necessary feature in kitchens, bathrooms, laundry rooms. Mosaic tiles can also be used to protect a wall from moisture or damage. Mosaic tile is a popular choice for backsplashes due to its numerous design options. These tiles offer a design for you. Whether you want a backsplash that blends in with your cabinetry and flooring or one that stands out.
Mosaic Tile Feature Walls
These tiles can transform your walls into works of art.
Tiled feature walls are a better option than painted accent walls. In brief, the workmanship of ceramic tile shapes, colors, and designs, grout color selections, and installation patterns turn every tile use in your home into a work of art. Mosaic tiles provide an infinite number of options for your one-of-a-kind masterpiece. Whatever design you pick in mosaic.
Contact us Now
Visit Duratiles to see the vast variety of Imported Mosaic Tiles for your home and office.